CPH Cobblestone GPS tracker
Main image
Click to view image in fullscreen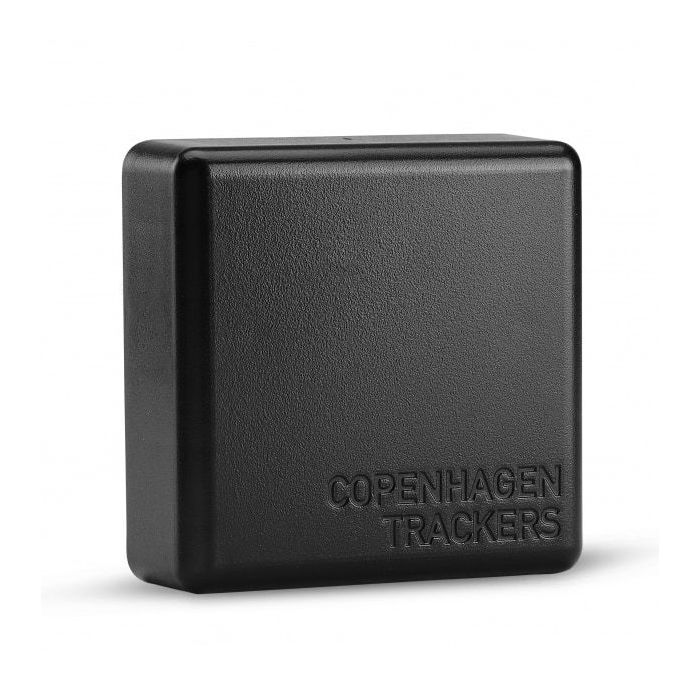 Cobblestone GPS tracker, no recurring costs, no power supply needed!
Description
Cobblestone GPS tracker
The Cobblestone tracker is an universal tracker, suitable for every vehicle or object! Mounting is easy with the included adhesive. It can be used for example on cars, boats, trailers, scooters, cargobikes and motorcycles. Besides the use on vehicles the trackers can also be used on for example containers with construction materials. Because there is no need for a power supply, the tracker can be mounted on everything, even without a battery or power source. Besides mounting on a vehicle it can also be used as a flexibele solution for tracking customers who are taking a vehicle for a test drive.
No subscripton required!
The tracker doesn't require a data subscription. So no need to purchase a sim card or using a subscription service. You only have to purchase the tracker, data is included for the lifetime of the tracker.
No power supply needed
The tracker has an onboard battery with an extra high capacity. The battery is not rechargeable and lasts depending on the used tracking profile up to 10 years! Without the need of a power supply, it's very easy to mount the tracker in your car or motorhome.
The tracker can be set various tracking profiles, depending on your tracking need.
- LIVE TRACKING: While moving the tracker sends a location every 15 minutes and 15 minutes after the last movement.
- AFTER MOVEMENT: The device will send a location a hour after the last movement.
- BURN MODE: the tracker will send a new location every ten minutes. Battery will drain in less than 5 weeks.
- 24 HOUR: a new location once every day.
- 7 DAYS: a new location once every week.

You can easily switch the tracking profile on a tracker from the web interface or through the mobile app. For example it's easy to switch to a quicker profile when a vehicle is reported as stolen. When switching to a new profile, this will be updated when the tracker becomes active according to the current profile. So if you are currently on the weekly profile, it might take up to a week to switch to a different profile. To preserve battery life, the device can only communicate according to the set profile.
Shockproof
COBBLESTONE SHOCKPROOF is an extra durable version of our GPS tracker, which is filled with epoxy and thus can withstand vibrations, shocks etc.
This version works well if you want to track tools, machines or other items that are exposed to harsh conditions.
Activate the tracker:
Activating the tracker is very easy! You start by entering the device id into the app or web interface. Choose a name and a tracking profile. The tracker then has to be waken up by shaking it for about eight seconds. The device will then show up in your app and is ready for use!
Specifications:
- No recurring fees.
- Comprehensive Android and IOS app and a web-interface
- Dimensions: 64 x 64 x 23 mm
- Weight: 88 gram
- Color: Black or white
- IP67: Dust and water resistant
- Coverage: EU, Swiss, Norway
- Battery capacity: 4,4 Ah, non rechargeable
- Battery lifetime: 4 year when using one the profile for one location per day.*
- SIM-card: Yes, with included data.
- Number of location updates: Up to 4.000.

* Battery lifetime depends of conditions and the profile in use. In worst case conditions the battery is expected to last about four years when using the daily update profile.
Meer informatie
| | |
| --- | --- |
| Manufacturer | CopenhagenTrackers |
Product questions (7)
Customer Questions
No, the tracker is fully powered by it's battery.
We ship to those countries within the EU; Austria, Belgium, Croatia, Czechia, Denmark, Estonia, Finland, France, Germany, Hungary, Ireland, Italy, Latvia, Lithuania, Luxembourg, Monaco, Netherlands, Poland, Portugal, Slovakia, Slovenia, Spain and Sweden. Shipping is always free of charge!
The battery of the tracker is single use. So once the battery runs out, it's not possible to recharge it.
To preserve the battery, the tracker only has a connection when it submits a new location. This is the only time when a profile change will be processed by the tracker. When you are currently using the weekly profile, it can take up to a week to switch to a faster profile.