Unlimited applications
The Copenhagen Trackers Cobblestone GPS tracker is an universal portable tracker suitable for a large array of vehicle types and solutions. For example construction vehicles, cargo bikes, trailers, storage containers, backpack and many more. Mounting is easy and installation only takes a few minutes. The GPS signal covers the entire EU, Switzerland and Norway!
The Cobblestone tracker will always fulfill your requirements with the multiple tracking profiles you can chose. 1 Tracking a week or 1 tracking every 10 minutes when the tracker is moving for example.
No subscripton required!
The tracker doesn't require a data subscription. So no need to purchase a sim card or using a subscription service. You only have to purchase the tracker, data is included for the lifetime of the tracker.
No power supply needed!
The tracker has an onboard battery with an extra high capacity. Depending on the used tracking profile the battery lasts up to 10 years. Without the need of a power supply, it's very easy to mount the tracker wherever you want.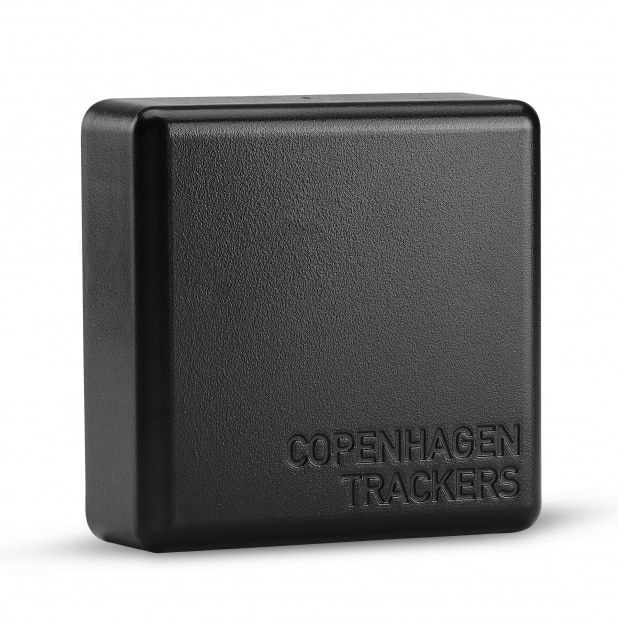 The device
The GPS tracker is a tiny device which you can attach to a vehicle or hide it in some place secret. It's fully battery powered and non rechargeable. With the dimensions 64x64x23mm and weight of 88 grams the Cobblestone is one of the smallest and lightest GPS trackers with such a long lifespan on one battery. The tiny box is water resistant and has no charge or data ports. The data for the entire lifespan of the device is included. So there are no recurring costs.
The lifespan of the tracker depends on the conditions, like temperature, and the chosen tracking profile. You can expect the tracker to last about four years when using the daily profile.
Track from your phone
Management is easily done through the app on your phone. Both IOS and Android are supported. You can activate and add a new tracker in about a minute. Setup is as easy as entering the device id, shaking it to wake it up and choosing a tracking profile. This can of course also be done from the web interface.
You can choose to receive a notification every time one of your trackers submits a new location or you can just open the app to see the most recent location.